KR Steel Structure Limited (KRSSL)
KR Steel Structure Limited (KRSSL) is one of the diversified business units of KR Group. KRSSL buildings are very versatile and can be used in any applications including but not limited to industrial, commercial, retail, agricultural, manufacturing, schools, religious institution, residential, and storage facilities.
We can meet your any design specification and help your architectural imagination. KRSSL is dedicated to provide substantial savings in material costs when compared to similar sized conventionally built structures.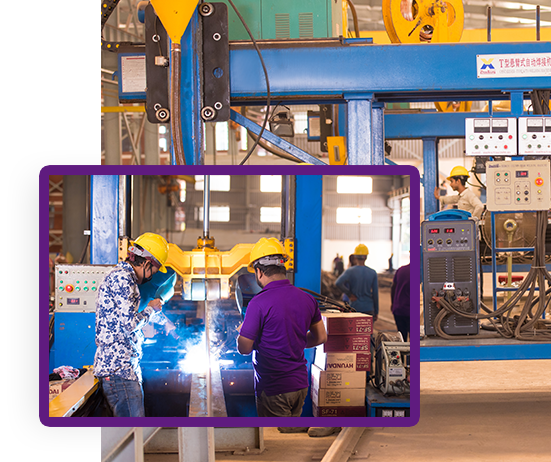 KR Steel Structure Limited (KRSSL)
Some Valueable Word from
Our Happy Clients "Smiley"