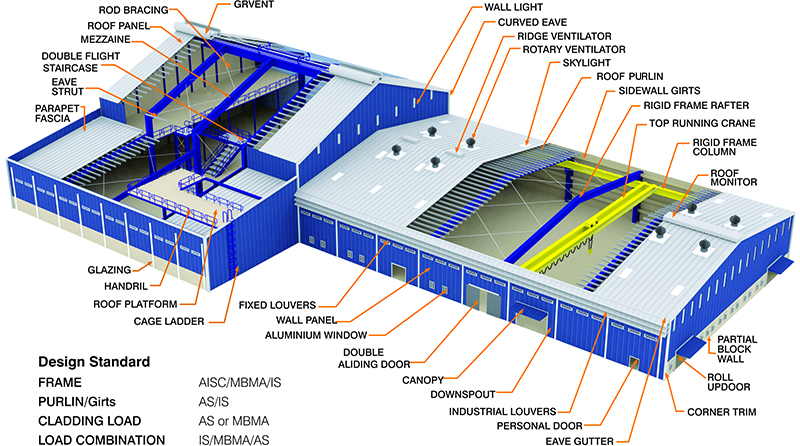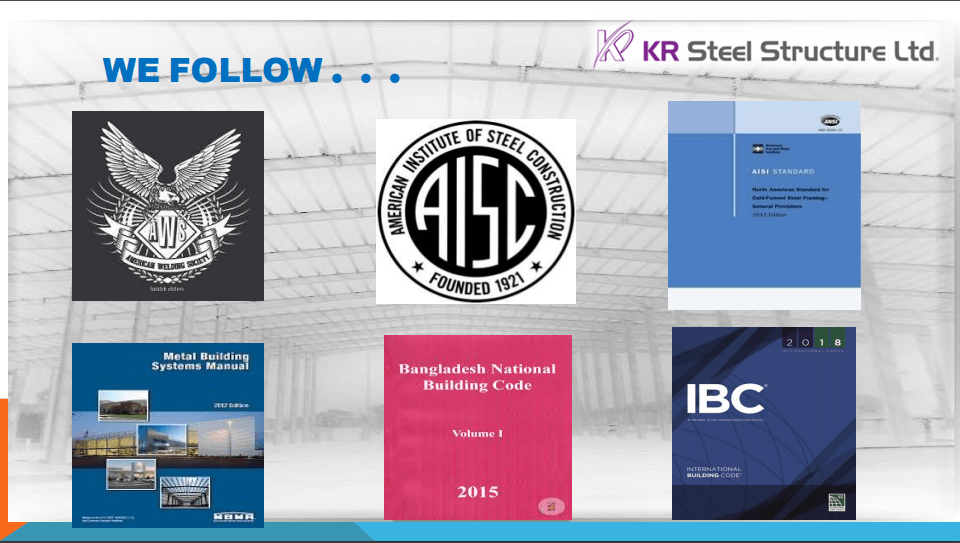 Design Criteria/ Code Application
KRSSL has an in house design department that is led by a highly professional designer supported with a number of other designers and detailers. The design team relentlessly endeavors to provide the client with the most economic design, in keeping with the functionality as well as aesthetically as beautiful as possible. The excellent team of designers and detailers work tirelessly to bring out the most error free design from approval drawing to the shop drawing that needs minimum revision or modification at field level.
We follows latest information building codes and is capable of accommodating building in any other codes (e.g. BS, Euro Code) as per client/ consultant requirement.
Building code
LOADS APPLICATION:
2006 EDITION OF THE BANGLADESH NATIONAL BUILDING CODE
2012 EDITION OF THEINTERNATIONAL BULDING CODE International Code council, Inc. (IBC)
2006 edition of the Bangladesh national building code
MANUFACTURING AND ERECTION TOLERANCE ARE APPLICABLE AS PER:
2010 edition of the LOW-RISE BUILDING SYSTEM MANUAL Metal Building Manufacturing Association, Inc. (MBMA)
For Erection and Manufacturing Tolerance
Minimum Design Loads for Building of Other Structure (7-10)
American Society of Civil Engineers (ASCE)
Design code
HOTROLLED SECTION AND BUILDUP SECTION DESIGN IN ACCORDING WITH:
Manual of Steel Construction – 14th Edition (AISC 2011)
Manual of steel construction – Allowable Stress design (AISC1989)
American Institution of Steel Corporation, Inc.
COLD FORMADE MEMBERS ARE DESIGN IN ACCORDING WITH:
2007 Edition of Cold Frame Steel Design Manual American Iron and Steel Institute (AISI)
WELDING IS APPLIED IN ACCORDING WITH:
2010 American Welding Society (AWS.1.1.04)
Engineering Details for Fabrication & Erection drawing